Automatic Cleaning Systems
Aqueous-Based Industrial Parts Washers and Sanitization Systems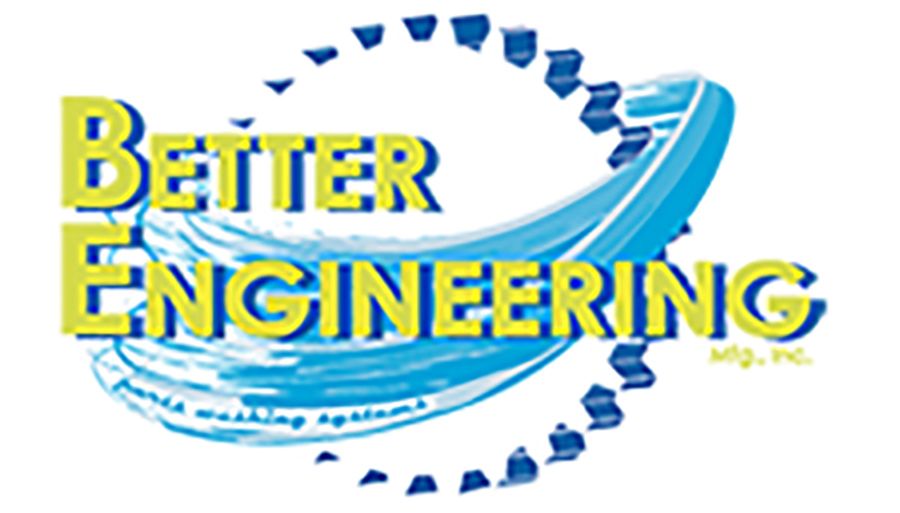 Better Engineering was founded in 1960 upon the invention of a machine called the "Torque Converter Flusher." This patented machine was used by automatic transmission repair facilities to gauge and clean torque converters during the rebuilding process.

By 2010, Better Engineering has established itself as a premier manufacturer of complex in-line cleaning systems such as the conveyor washer shown at the top right… this high speed belt washer cleans metal stampings at a speed of 30 feet per minute… the stampings are held between two (2) belts so they can't move and get scratched… the parts move through six (6) stages, exiting the unit completely clean, dry, and spot free.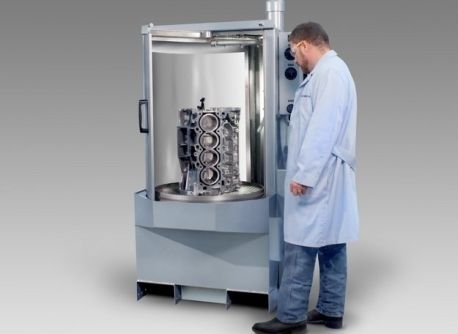 Genesis Washers
For "Wash Only" applications

Automatic Spray Washers

Industrial Quality

"BE" Guarantees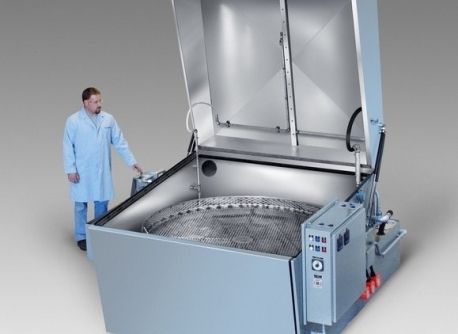 Turntable Washers
Four (4) major product groups

Over 30 standard parts washer models

Mild steel or stainless steel

Unlimited customization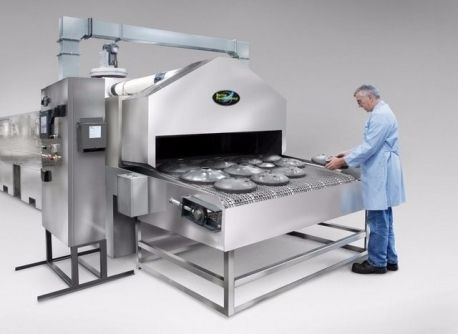 Conveyor Washers
Rugged construction, elegant design

Standard belt widths 14 - 48 inches

Custom widths & systems available

Modular construction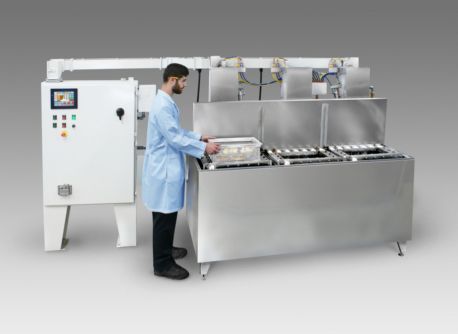 Immersion-Ultrasonics
Agitating Platforms (Multi-speed)

Ultrasonic Power

Unlimited Stages

Full Automation Available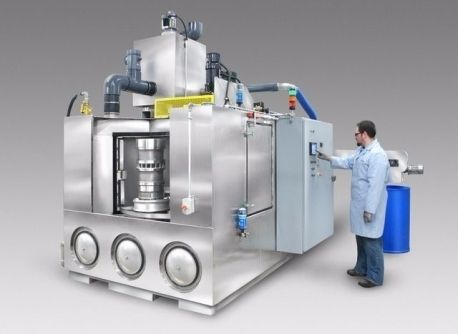 Drum Washers
Clean small parts in volume

Standard drum diameters 14 - 48 inches

Continuously welded helix

Modular construction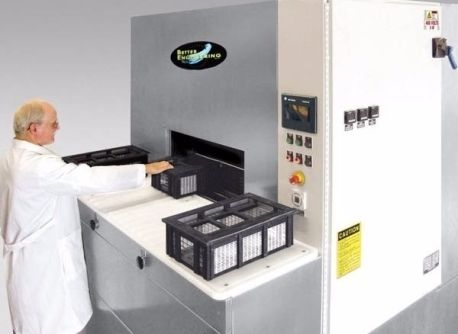 Tumbling Washers
Spray/Immersion technology

Ultrasonic cleaning available

Parts tumble in baskets or lock in fixtures

Ideal for small parts or parts with blind holes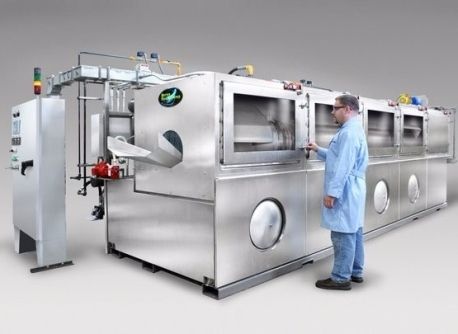 RTO Washers
Super compact

Designed for work cells and lean manufacturing centers

Often incorporated in automation processes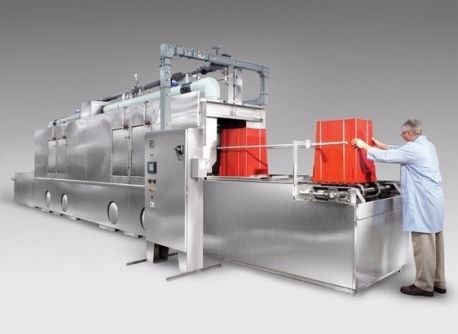 Custom Washers
Dunnage washers, tote washers

Tube and pipe washers

Monorail washers

Flushing systems and more...